WyeBot, Wireless Intelligence platform
Call for price
Even the smallest wireless issue can become a huge headache for your most critical processes if you lack visibility into the problem and do not tackle it quickly.
But what if your system recognized and notified your IT department of network abnormalities before they turned into problems – and recommended solutions automatically?
That's what The Wireless Intelligence Platform TM (WIP) is all about: advanced wireless optimization algorithms work alongside next-generation predictive analytics to keep your WiFi network up and running reliably and efficiently. Our unique combination of on-premise sensor hardware and cloud-based, patented software is vendor agnostic, and seamlessly integrates with any current network infrastructure. We eliminate small problems before they become big problems.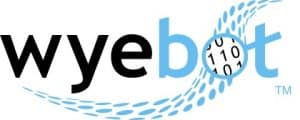 Related Products
MV32 Ultra Compact Fisheye Camera, From Meraki

MV32

The MV32 fisheye camera provides 360° viewing of a space. The camera records everything, and the dashboard's intuitive player allows an immersive dewarped video view, with pan, tilt, and zoom available on live and historical footage. On mobile devices, video playback takes advantage of the accelerometer to provide an interactive viewing experience, and enable VR. Because the MV32 stores and processes the fully warped image, no video or information is lost.

Product Highlights

Centralised Cloud managment
All in the Box
Encrypted Data
Low Bandwith requirment

MV32, a member of the second generation MV smart camera family, combines powerful, advanced analytics with 360° viewing in a compact form factor. With powerful hardware and the architectural simplicity of the MV family, MV32 continues the shift from cameras for physical safety and security, to providing business intelligence as well.

** Subscriptions are required for operational use**

For more information on all of our Meraki products  Visit the Iris Networks Website Here

Call for price