Test Accessory TEST-ACC By NetAlly
£399.00 exc. tax
Serves as an independent iPerf server.
Measures upload and download TCP/UDP throughput, packet loss, and jitter.
Simplifies iPerf server set up and configuration.
Provides a rugged iPerf server for use 24/7 locally or at remote sites.
Provides simple network port tests (PoE, Link, DHCP, DNS, Gateway, and Internet) and sends results to Link-Live.com.
The Test Accessory acts as the iPerf server for an iPerf test run by a NetAlly handheld network tester, such as an AirCheck G2, OneTouch AT, LinkRunner G2, or standard iPerf3 client.
Request a quote for Multiple units
Description
NetAlly Test Accessory
With the NetAlly test accessory you can simplify the process of validating network performance . It eliminates the hassle of configuring an iPerf server making it easier to measure network throughput, even when you have limited access to the infrastructure. It helps to simplify the process of measuring throughput by providing a plug-and-play solution that allows you to quickly validate performance on any part of the network. The Test Accessory can also be powered via PoE or with AA batteries.
The pocket-sized iPerf server that allows you to measure throughput against any part of your network. It helps provide visibility into TCP or UDP throughput, packet loss, and even Jitter.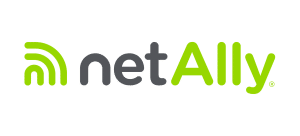 To learn more about any of the NetAlly tools Visit us at www.irisnetworks.co.uk
Or visit NetAlly HERE