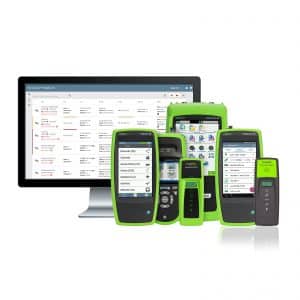 OneTouch AT 10G Ethernet Tester, by NetAlly
Call for price
While Stock Last, we have a number of new Onetouch AT 10G with upto 70% discount
Speak to the Iris Networks team on other Onetouch models available and their current discounts.
The OneTouch is an integrated wired network validation and troubleshooting tool for network engineers and technicians. With its multi functions and advanced troubleshooting features it enables your network engineers to "be there for every ticket" via remote access and visibility when network issues happen in remote locations.
OneTouch AT 10G Network Tester
The 10G module is available for testing wired 100 Mbps to 10 Gbps ethernet switch port and link performance at up to 10 Gbps rate.
To learn more on the Onetouch AT 10G or any of the NetAlly tools visit our site HERE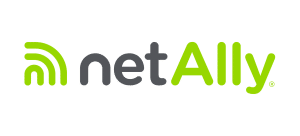 Description
Amazing value on wired 10G Network testing, while supplies last!
By deploying the OneTouch as your on-site proxy, you will help your team solve more problems faster, escalate issues more efficiently and validate performance of wired and Wi-Fi networks easily.

ACT NOW! This is the LAST CHANCE that you can get a OneTouch at up to 70% off for the following tasks:
Verify connectivity and performance of wired 10G networks in minutes with the one-button AutoTest
Quickly troubleshoot issues at remote sites without network engineers onsite
Conduct quick rogue hunting
Verify performance of critical WAN & LAN links against SLA
Automate reporting and network documentation with result upload and management via Link-Live Cloud Service
More capabilities
Be ready for a broad range of troubleshooting scenarios with the handheld OneTouch AT 10G Network Assistant. Also, the tester incorporates dual copper and fibre optic test ports to facilitate troubleshooting of 100/1000/10G twisted pair and 100/1000/10G fiber topic Ethernet networks. With its dual ports simplify inline packet capture and VoIP monitoring by eliminating the need for mirror ports or Taps.
Furthermore you can ensure that newly installed or upgraded networks meet SLA objectives.  Ensure networks are ready for new high-bandwidth applications by measuring end-to-end path performance. Measure throughput, frame loss, latency and jitter between a local OneTouch AT and a remote OneTouch AT peer or a remote LinkRunner AT2000 reflector. A remote peer provides upstream and downstream results while a remote LinkRunner AT reflector yields round trip results. Finally measure performance at rates up to 1 Gbps on copper and fiber networks and 600 Mbps on Wi-Fi networks.
To learn more on the Onetouch AT 10G or any of the NetAlly tools visit our site HERE
You may also like…
OneTouch AT G2 3000 by NetAlly

Speak to the Iris Networks team on other Onetouch models available and their current discounts.

The OneTouch is an integrated Wi-Fi and wired network validation and troubleshooting tool for network engineers and technicians. With its multi functions and advanced troubleshooting features it enables your network engineers to "be there for every ticket" via remote access and visibility when network issues happen in remote locations.

OneTouch AT 3000 Network Tester includes 10/100/1000 copper/fibre connectivity, 802.11 a/b/g/n/ac wireless, advanced testing features and inline packet capture.

To learn more on the Onetouch 3000 or any of the NetAlly tools visit our site HERE

£

7,249.00 exc. tax

EtherScope nXG From NetAlly

EtherScope nXG users can now perform Passive, Active WiFi surveys, and Bluetooth/BLE surveys simultaneously.

learn more on how Airmapper can help with quick site surveys and more HERE

The EtherScope nXG Portable Network Expert is a multi-technology, all-in-one handheld network analyzer.  This enables engineers and technicians to get more done faster. From deployment to maintenance, troubleshooting, and documentation of their ever-changing Wi-Fi and Ethernet access networks.

Speak to Iris Networks on how we already help IT staff save time, improve performance and save money.

Request a Quote for multiple units to recieve further discount

To learn more about the EtherScope nXG or any of the NetAlly tools Visit us at www.irisnetworks.co.uk

£

6,575.00 exc. tax