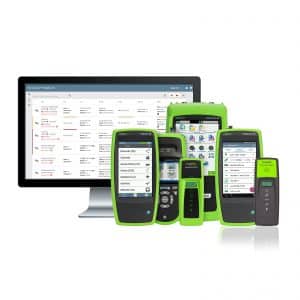 LinkSprinter 300 By NetAlly
£345.00 exc. tax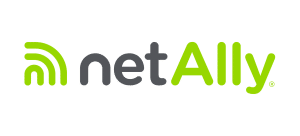 Description
Reviews (0)
Link-Live Cloud Service
Description
LinkSprinter 300
NetAlly LinkSprinter 300, from Fluke Networks allows you to:
Diagnose and test Power over Ethernet (PoE), Link to the switch, DHCP, Gateway, and Internet connection
Get VLAN, switch name, and port information via CDP/LLDP/EDP for your managed switches
Expert network troubleshooting techniques delivered to color graded LEDs
All test results are sent to the Link-Live Cloud Service
Get detailed test results sent directly to your email
Access your test results through your phone's browser by connecting to the built-in Wi-Fi access point with the LinkSprinter 200 and 300
See cable fault, distance to open, short
Blink hub port
For more information visit Netally at www.netally.com
To learn more about any of the NetAlly tools Visit us at www.irisnetworks.co.uk
Link-Live Cloud Service
Link-Live Cloud Service offers two levels, Essentials and Job Pro. Essentials comes standard with all models of LinkSprinter network tester and LinkRunner AT, and provides important test results management and reporting capabilities. Job Pro expands Essentials into a more complete test results management platform providing greater job visibility, project control, tester and user management.
Essentials
---
Complementary
Supports all models of LinkSprinter and LinkRunner AT
---
Manage, sort and analyze test results
Filter results by time, user, network device, errors, tags and more
Create .pdf or .csv based report
Add comments to each test
Configure and push AutoTest profile to testers
Buffer up to 4 test results in tester
Proxy support *
* Proxy support available for LinkSprinter model 200 and 300 only
Job Pro
---
Available in 1 and 3 year subscription
Adds the following capabilities to Essentials
---
Job folders (organize by site, job, person, etc.)
Automatically file test into job folders after each test
On the go configurable sticky comment attach to subsequent tests automatically
Professional reports with custom cover page including logo and notations
Include analytics summary page in report
Attach photos to each test result (asset tags, device model and serial number tag such as VoIP phone, security camera, Wi-Fi access point)
Public-facing IP address per test result
Don't store secure IP addresses in cloud (switch management port IP, DHCP server, gateway router)
Buffer up to 10 test results in tester