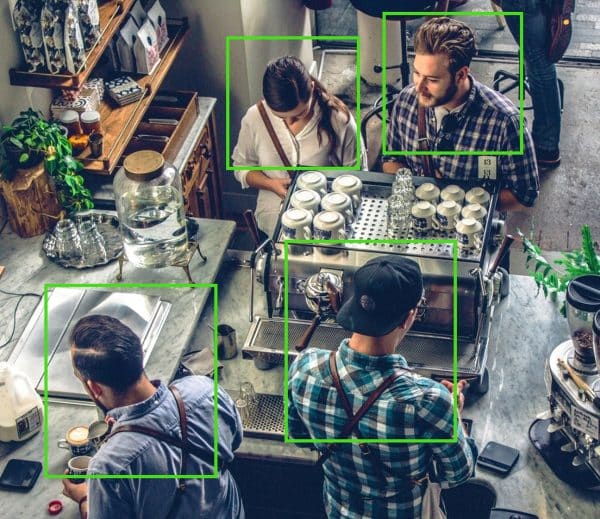 MV12 Compact Dome Camera For Indoor Security, From Meraki
Call for price
MV12
The MV12 includes 256 GB high write endurance solid state storage and 1080p high definition video recording with H.264 encoding make for the ideal indoor camera.
Product Highlights
Centralised Cloud managment
All in the Box
Encrypted Data
Low Bandwith requirment
MV12 utilises a powerful onboard processor to analyze video and provide valuable insights without the need to send those video files to the cloud or a local server.
** Subscriptions are required for operational use**
For more information on all of our Meraki products  Visit the Iris Networks Website Here
Description
MV12
The MV12 includes 256GB high write endurance solid state storage combined 1080p high definition video recording with H.264 encoding make for the ideal indoor camera
Cisco Meraki MV Smart Cameras are simple to deploy, configure, and operate. Like all Meraki products, the MV cameras are centrally managed via Meraki's web-based dashboard and eliminate the cost and complexity required by traditional security camera solutions, such as the Network Video Recorder (NVR)and Video Management Software (VMS).
Easy Installation.
Meraki's MV12 is simple to install using standard mounting kits (included), and with no tools needed for lens adjustments.
Granular access controls.
Control who can view live and historical footage, Limit access to video exporting, Grant access to individual cameras or by device tags.
Cloud Managment.
Network-wide visibility and control Stream local or remote. The Meraki cloud can automatically route the video feed. Further more you can create and organise video walls. Or simply export video clips to a shareable link or for download.
Hardware features
256 GB high write endurance solid state storage
1080p high definition video recording with H.264 encoding
3.8mm focal lengh fixed lens
802.11ac wireless
Microphone for audio recording
IR illumination up to 15m or 49ft
MV cameras come with everything needed for a successful deployment in the box. Add cameras to a network before they even arrive, and adjust both optical and software settings remotely.
The Meraki dashboard will automatically detect whether the viewing computer is in the local network or somewhere remote. Local streaming video never goes to the cloud, saving bandwidth, while remote streaming video is proxied through the cloud allowing it to be viewed from anywhere
Security features and more
Quickly assess foot traffic in a retail store or monitor where hotel guests are congregating in the lobby. Motion heat maps only require a small amount of metadata, rather than bulky video files, to provide results with big impact.
Learn which displays are attracting the most attention or how many people came into the office last Thursday. Better understand drive-thru traffic or how many parking spaces are being used. The ability to detect people and vehicles using computer vision – and increase accuracy over time through machine learning – provides deep business insights that were previously only possible with bulky servers.
All MV analytics functionalities are anonymised to ensure privacy while still providing intelligence. You'll know that a customer entered your store at 3:38, but not that her name is Sarah.
For more information on all of our Meraki products  Visit the Iris Networks Website Here
You may also like…
MR33 Cloud managed Access Point, From Meraki

Cisco Meraki webinars include a live demo of this cloud management platform and you get a free Meraki access point for attending. You can sign up for a webinar HERE

MR33

Dual-band, 802.11ac Wave 2 2×2:2 MU-MIMO Access Point with dedicated security and RF management radio as well as integrated Bluetooth Low Energy beacon and scanning radio

For multi purchases please call for price.

** Subscriptions are required for operational use**

For more information on Meraki products or the MR33 Visit the Iris Networks Website Here

Call for price

MR42 Cloud managed Access Point, From Meraki

Cisco Meraki webinars include a live demo of this cloud management platform and you get a free Meraki access point for attending. You can sign up for a webinar HERE

MR42

Dual-band 802.11ac Wave 2 access point with separate radios dedicated to security, RF management, and Bluetooth

For multi purchases please call for price.

** Subscriptions are required for operational use**

For more information on Meraki Products and the MR42 Click Here

Call for price

MV22 Indoor Varifocal Camera, From Meraki

MV22

The MV22 includes 256 GB high write endurance solid state storage and 1080p high definition video recording with H.264 encoding make for the ideal indoor camera.

Product Highlights

Centralised Cloud managment
All in the Box
Encrypted Data
Low Bandwith requirment

MV22 utilises a powerful onboard processor to analyze video and provide valuable insights without the need to send those video files to the cloud or a local server.

** Subscriptions are required for operational use**

For more information on all of our Meraki products  Visit the Iris Networks Website Here

Call for price