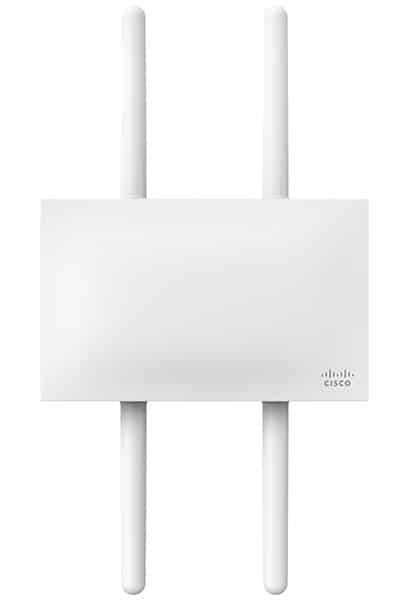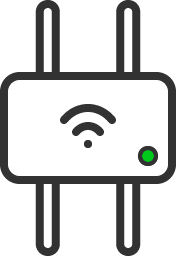 MR74 Cloud managed Outdoor Access Point, From Meraki
Call for price
Cisco Meraki webinars include a live demo of this cloud management platform and you get a free Meraki access point for attending. . You can sign up for a webinar HERE
MR42
Dual-band 802.11ac Wave 2 access point with separate radios dedicated to security, RF management, and Bluetooth
For multi purchases please call for price.
** Subscriptions are required for operational use**
For more information on Meraki Products and the MR42 Click Here
Description
Meraki MR72 Cloud managed Outdoor Access Point
General purpose industrial / outdoor 802.11ac Wave 2 wireless
The Cisco Meraki MR74 is a four-radio, cloud-managed 2×2 MIMO 802.11ac Wave 2 access point. Designed for general purpose, next-generation deployments in harsh outdoor locations and industrial indoor conditions, the MR74 offers performance, enterprise-grade security, and intuitive management.
Also MR74 delivers a maximum 1.3 Gbps* aggregate frame rate with concurrent 2.4 GHz and 5 GHz radios. Likewise a dedicated third radio provides real-time WIDS/WIPS with automated RF optimisation. additionally a fourth radio delivers seamless Bluetooth Low Energy (BLE) scanning and Beaconing.
Furthermore the combination of cloud management, 802.11ac, full-time RF environment scanning, and an integrated Bluetooth Low Energy radio delivers the high throughput, reliability, and flexibility required by the most demanding business applications like voice and high-definition streaming video, even in the most harsh outdoor environments.
Product Highlights
Ideal for outdoor and industrial indoor environment
2×2:2 802.11ac, 1.3 Gbps aggregate dual-band data rate
24×7 real-time WIPS/WIDS and spectrum analytics via dedicated third radio
Integrated Bluetooth Low Energy (BLE) Beaconing and scanning radio
Outdoor coverage for corporate campuses, educational institutions, metro Wi-Fi, and parks
Weather-resistant Wi-Fi delivery in open spaces
Monetizeable hotspots with built-in splash pages
Zero-touch point-to-point links
Build a long-distance bridge between two networks
Two MR74s can establish a long range link using high-gain antennas
Indoor coverage for industrial areas (e.g., warehouses, manufacturing facilities)
Reliable coverage for scanner guns, security cameras, and POS devices
High speed-access for iPads, tablets and laptops
Furthermore, claim your first Access point for free. By completing any of the webinars on this link and you will receive your first Access point for free. Meraki Webinar
Finally for more information on Meraki Products and the MR42 Visit Iris Networks Website Here
You may also like…
AirCheck G2 from NetAlly

Aircheck – now with Airmapper 

AirCheck G2 users can now quickly and easily gather location-based Wi-Fi measurements and create visual heat maps of key performance metrics in the Link-Live Cloud Service or AirMagnet Survey PRO. AirMapper Site Survey, will now run on the AirCheck with various Wi-Fi heatmap visualizations in Link-Live, NetAlly's management, reporting and collaboration cloud service. With the AirMapper app, AirCheck G2 users can now quickly and easily gather location-based Wi-Fi measurements and create visual heat maps of key performance metrics in the Link-Live Cloud Service or AirMagnet Survey PRO. Simple to use, the AirMapper app is ideal for quick site surveys of new deployments, change validation, and performance.

Have an old Aircheck? talk to us on upgrading and the current promotions we have available The Aircheck G2 from NetAlly is a handheld tool built for front-line technicians that are the first responders when "Wi-Fi is down" or "The connection is bad".

Aircheck G2 Includes

AirCheck G2
Soft case
Main charger

Aircheck G2 Kit includes

AirCheck G2
External directional antenna
Holster
Soft case
In-car charger

Aircheck G2 TA Kit includes

AirCheck G2
Test Accessory
External directional antenna
Holster
Soft case
In-car charger

£

2,349.00 –

£

2,849.00 exc. tax