LinkRunner AT 1000 Network AutoTester By NetAlly
£1,100.00 exc. tax
LRAT-1000
LinkRunner AT 1000 tester with AA battery pack, 4 AA batteries, LinkRunner AT Manager software CD, USB cable, Getting Started Guide, and soft case.
To learn more about the other NetAlly tools that help network teams read our Blog HERE on the right tool for you.
Full product details can be found HERE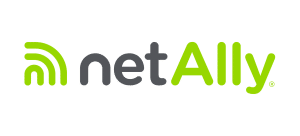 Description
Netally LinkRunner AT 1000 Network AutoTester
The LinkRunner AT Network Auto-Tester is the quickest and most complete copper and fiber network connectivity tester. This rugged, handheld network tester speeds troubleshooting and reporting with a comprehensive one-button AutoTest and zero-touch Link-Live cloud reporting. The Auto Tester performs your required set of network connectivity tests in 10 seconds, enabling you to quickly and accurately identify and solve network connectivity problems. Cloud reporting automatically uploads network connectivity test results to the Link-Live Cloud Service for reporting and project management.
Key features include multiple user-configured AutoTests, cable length measurement, cable fault location and fault type, TruePower™ Power over Ethernet (PoE) measurement, Ethernet speed and duplex verification at 10/100/Gigabit rates, twisted pair and fiber optic link testing, nearest switch identification, DHCP, DNS and Gateway connectivity tests, and Ping and TCP port connectivity tests to up to 10 user-selected targets. The connectivity test results are saved on the network tester or automatically uploaded to the Link-Live Cloud Service with zero-touch. Manage connectivity test results, projects and staff using the Link-Live Cloud Service. The LinkRunner AT 2000 can also serve as a packet reflector at rates up to 1Gbps.
Consider looking at the LinkRunner AT2000 which has the extra additional features to the 1000 model:
Fiber support
TruePower™ PoE loading
IPv6 support
Reflector support
More reports: 50 instead of 10
Finally for more information on Netally products. visit netally HERE