Linksolutions-Kit By NetAlly
£2,123.00 exc. tax
LinkSolutions-Kit
The Linksolutions-Kit is designed for the team that needs a mix of quick and simple troubleshooting and validation test in a low cost tool for remote locations and in addition to more in-depth testing, including fibre optic with the LinkRunner AT 2000.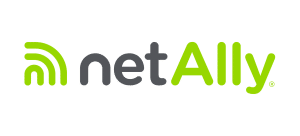 For more information visit Netally at www.netally.com
Description
Linksolutions-Kit products are in use by thousands of organisation across virtually every industry segment. Following is an overview of our largest industries.
LinkSolutions-Kit Includes
You may also like…
EtherScope nXG From NetAlly

EtherScope nXG users can now perform Passive, Active WiFi surveys, and Bluetooth/BLE surveys simultaneously.

learn more on how Airmapper can help with quick site surveys and more HERE

The EtherScope nXG Portable Network Expert is a multi-technology, all-in-one handheld network analyzer.  This enables engineers and technicians to get more done faster. From deployment to maintenance, troubleshooting, and documentation of their ever-changing Wi-Fi and Ethernet access networks.

Speak to Iris Networks on how we already help IT staff save time, improve performance and save money.

Request a Quote for multiple units to recieve further discount

To learn more about the EtherScope nXG or any of the NetAlly tools Visit us at www.irisnetworks.co.uk

£

6,575.00 exc. tax

AirCheck G2 from NetAlly

Aircheck – now with Airmapper 

AirCheck G2 users can now quickly and easily gather location-based Wi-Fi measurements and create visual heat maps of key performance metrics in the Link-Live Cloud Service or AirMagnet Survey PRO. AirMapper Site Survey, will now run on the AirCheck with various Wi-Fi heatmap visualizations in Link-Live, NetAlly's management, reporting and collaboration cloud service. With the AirMapper app, AirCheck G2 users can now quickly and easily gather location-based Wi-Fi measurements and create visual heat maps of key performance metrics in the Link-Live Cloud Service or AirMagnet Survey PRO. Simple to use, the AirMapper app is ideal for quick site surveys of new deployments, change validation, and performance.

Have an old Aircheck? talk to us on upgrading and the current promotions we have available The Aircheck G2 from NetAlly is a handheld tool built for front-line technicians that are the first responders when "Wi-Fi is down" or "The connection is bad".

Aircheck G2 Includes

AirCheck G2
Soft case
Main charger

Aircheck G2 Kit includes

AirCheck G2
External directional antenna
Holster
Soft case
In-car charger

Aircheck G2 TA Kit includes

AirCheck G2
Test Accessory
External directional antenna
Holster
Soft case
In-car charger

£

2,349.00 –

£

2,849.00 exc. tax

NetAlly's LinkRunner 10G Advanced Ethernet Tester

LinkRunner 10G – Cost-Effective, Line-Rate 10Gig Ethernet Testing

Quickly test, verify, and troubleshoot 1Gig, Multi-Gig and 10Gig Ethernet (copper, fiber) including line-rate performance testing and packet capture (works with EtherScope nXG as a 'peer' for Network Performance Testing)
Layer 1 – 7 AutoTest enables any technician to find network problems capability
Monitor networks for intermittent issues, every minute for up to 24 hours

The ideal solution to add to any of your customers' IT quotes such as NBASE-T & 10G switches that require 10G testing to verify links. The LinkRunner 10G is a simple, comprehensive network validation and configuration platform that empowers network professionals responsible for device deployment and troubleshooting. LinkRunner streamlines workflows by combining the essential aspects of installation and triage in a single, ruggedized unit.

For multiple units request a quote to recieve additional discount.

To learn more about the Linkrunner 10G or any of the NetAlly tools visit us at www.irisnetworks.co.uk.

For more information visit Netally at www.netally.com

£

3,945.00 exc. tax