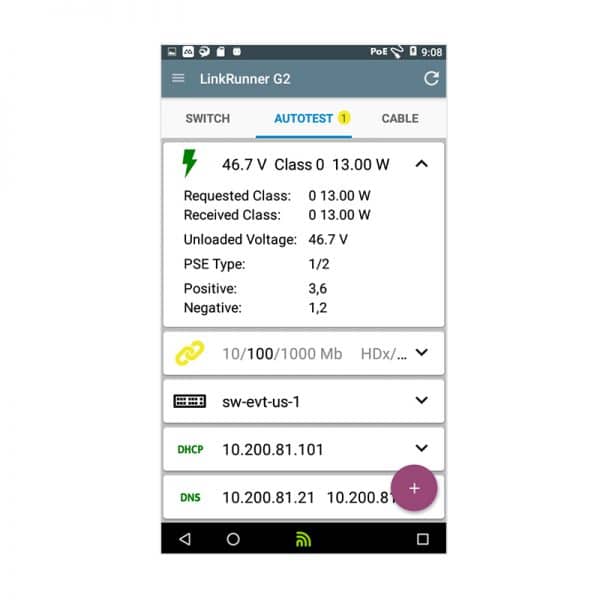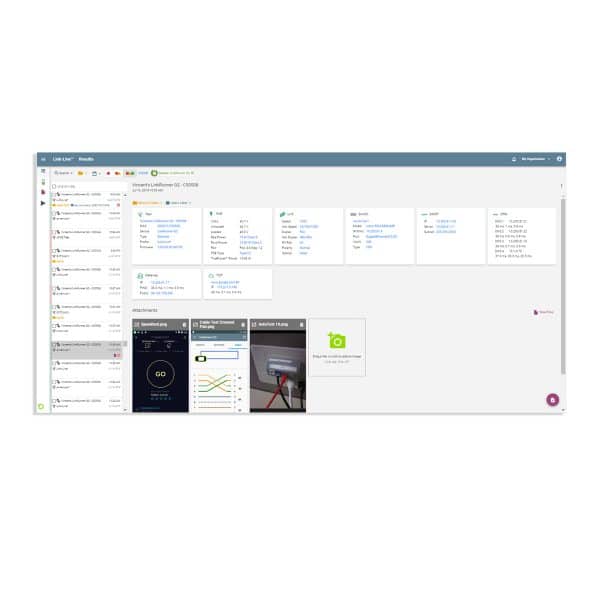 NetAlly's LinkRunner 10G Advanced Ethernet Tester
£3,945.00 exc. tax
LinkRunner 10G – Cost-Effective, Line-Rate 10Gig Ethernet Testing
Quickly test, verify, and troubleshoot 1Gig, Multi-Gig and 10Gig Ethernet (copper, fiber) including line-rate performance testing and packet capture (works with EtherScope nXG as a 'peer' for Network Performance Testing)
Layer 1 – 7 AutoTest enables any technician to find network problems capability
Monitor networks for intermittent issues, every minute for up to 24 hours
The ideal solution to add to any of your customers' IT quotes such as NBASE-T & 10G switches that require 10G testing to verify links. The LinkRunner 10G is a simple, comprehensive network validation and configuration platform that empowers network professionals responsible for device deployment and troubleshooting. LinkRunner streamlines workflows by combining the essential aspects of installation and triage in a single, ruggedized unit.
For multiple units request a quote to recieve additional discount.
To learn more about the Linkrunner 10G or any of the NetAlly tools visit us at www.irisnetworks.co.uk.
For more information visit Netally at www.netally.com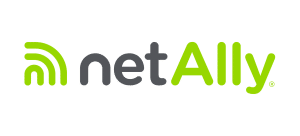 Description
The LinkRunner 10G smart network tester
Quickly test, verify, and troubleshoot 1Gig, Multi-Gig and 10Gig Ethernet (copper, fiber) including line-rate performance testing and packet capture (works with EtherScope nXG as a 'peer' for Network Performance Testing)
Layer 1 – 7 AutoTest enables any technician to find network problems capability
Monitor networks for intermittent issues, every minute for up to 24 hours
Firstly the Linkrunner 10G Improves the effectiveness of network professionals by combining enhanced copper and fiber Ethernet testing with the Android OS.
Streamline installation and troubleshooting workflows using vendor/device apps for configuration and triage.
The first solution to offer a patented TruePower™ PoE test that supports 4-pair 51-Watt UPOE under load.
Automated documentation in Link-Live cloud-based results management database saves time and improves collaboration.
LinkRunner 10G Key Features
Install, test, verify, and troubleshoot technology upgrades, Multi-Gig (NBASE-T) and 10G networks with advanced AndroidTM-based troubleshooting apps and purpose-built test hardware
Physical layer testing includes cable (TDR) testing, toning, wiremapping, and cable SNR (Signal-to-Noise Ratio) for multi-gig links
Compatibility with standards compliant SFPs enables test and validation of any wired media (copper or fiber) for a variety of use models
Validate up to 90W 802.3bt PSE with TruePower™ loaded Power over Ethernet (PoE) test
Serves as a peer to the EtherScope nXG for line-rate performance testing to verify network capacity, performance and QoS, as well as service provider SLAs between sites
Programmable periodic AutoTest monitors for intermittent issues with email notifications through the Link-Live cloud service
Separate management port enables secure "out of band" remote control so centralized experts can efficiently assist technicians in the field
Optional USB Wi-Fi/Bluetooth adapter for connectivity and remote control.
Seamlessly consolidate and manage field test data, automate reporting, and integrate with network management systems via complimentary Link-Live Cloud Service
Wi-Fi and Bluetooth Ready – plug in the optional Edimax* N150 2-in-1 Wi‑Fi and Bluetooth Nano USB Adapter to expand the capability.
Wi-Fi – View and configure IoT devices, connect and communicate over Wi‑Fi
Edimax – 11n Wi-Fi Speed up to 150 Mbps. Complies with wireless IEEE 802.11b/g/n standards for Wi-Fi data transmission rates up to 150 Mbps when connected to an 802.11n device. Wi-Fi Security: Supports 64/128-bit WEP, WPA, WPA2 encryption.
Bluetooth – View, connect and configure Bluetooth devices and sensors
Edimax – Bluetooth 4.0 & Bluetooth 3.0+HS (High Speed) up to 24 Mbps and fully backwards compatible with Bluetooth 3.0+HS and Bluetooth 2.1+EDR for wireless communication with almost all Bluetooth-enabled devices.
* Edimax N-150 2-in-1 Wi-Fi & Bluetooth 4.0 Nano USB Adapter is sold separately and is certified regionally.
US-WIFI-BT-USB: Edimax n150 Wi-Fi & Bluetooth USB Adapter for US and Canada. Channels 1-11
EU-WIFI-BT-USB: Edimax n150 Wi-Fi & Bluetooth USB Adapter for Europe. Channels 1-13
Wired Features
10/100/1000/10G BASE-T over Copper and 10/1000BASE-X over Fiber – use AutoTest to run a full network connectivity test or choose Switch test to quickly see nearest switch and switch details over either media type. *Fiber SFP not included, sold separately.
Nearest switch and VLAN information over Copper and Fiber Links. Uses IEEE Link Layer Discovery Protocol (LLDP) plus the Cisco® and Extreme Discovery Protocols (CDP and EDP) to display the VLAN/Voice VLAN and nearest switch model, slot and port. When reported as part of the AutoTest, a Refresh option is available. This allows you to receive the next xDP frame (CDP/LLDP) coming from the switch.
TruePower™ PoE testing
Quickly validate PoE performance by drawing actual power utilizing all 4 pairs such as UPOE. Load the circuit to stress switches, cabling and patch panels, all while measuring the voltage and pairs being used.
Link Speed/Duplex – verify link speed and duplex is configured as expected. If 1000BASE-T test is enabled and the link under test is not performing as expected. Furthermore, a yellow warning indication will be noted and the actual speed emphasized.
802.1X authentication – verify access to secure networks using 802.1X and MAC Access Control Lists (ACL). The included LinkRunner G2 Manager software configures 802.1X EAP type, downloads certificates and enters passwords.
IPv4/IPv6 ready – supports both IPv4 and IPv6 networks.
IP Address Validation – a key element to ensure network services are available for IoT connected devices is to verify they are able to obtain an IP address and access the network. Both DHCP and static IP configurations are supported; when using DHCP, the handshake timing and lease time is shown.
Key device and application availability -in addition to ping, which is sometimes blocked or disabled. Above all the LinkRunner G2 can perform a TCP port open test to verify application connectivity to up to 10 user-defined targets using IPv4 and IPv6. Router, DNS and DHCP servers are reported. LinkRunner G2 provides the ability to perform a continuous ping, providing a quick and simple way to find intermittent connectivity issues.
Cable Verification
Also validate patch cables and installed wiring for length, reversed and crossed pairs, as well as distance-to-fault for opens, shorts, and split pairs. Perform a patch cable test with the integrated loopback ports, simply plug each end of the patch cord into the two RJ-45 ports on LinkRunner G2 to see pin to pin connectivity. Cable toning, flash port and numbered WireView adapters (for cable identification and wiremap) are also supported.
Automated Results Documentation –
Furthermore, use the encrypted and highly secure Link-Live results management database to manage an unlimited number of test results, testers claimed to the service and invited users. Easily view and manage results such as by job-specific folders, tags and organizations. Results can include more detailed information such as jack location, trouble ticket, photographs taken with the integrated camera, or data from a QR/barcode scan. Create professional reports customized with your logo and project-specific information. Know who on your staff is testing what, where and when.
Packet Reflector
The LinkRunner G2 packet reflector mode allows it to be used as a remote device during end-to-end network path performance tests to validate LAN and WAN throughput capabilities up to 1000BASE-T. The reflector mode can be configured to swap MAC and/or IP addresses.
LinkRunner G2 supports packet reflection for:
OptiView® XG Network Analysis Tablet
OneTouch™ AT Network Assistant
Additionally Designed for field use – 4-hour Li-ion battery life, recharge over PoE or with included AC adapter, rugged design.
Finally to learn more about the Linkrunner 10G or any of the NetAlly tools visit us at www.irisnetworks.co.uk.
For more information visit Netally at www.netally.com