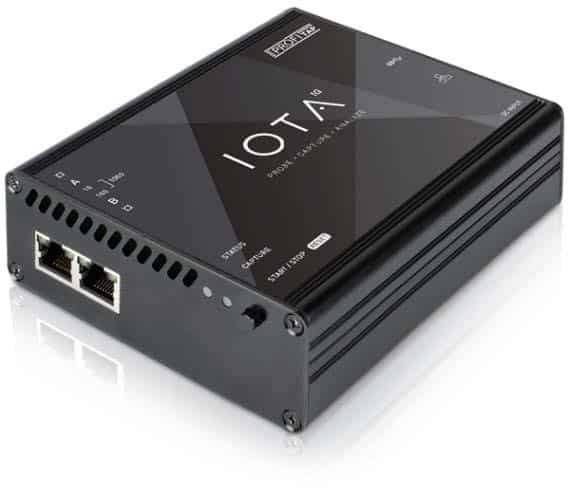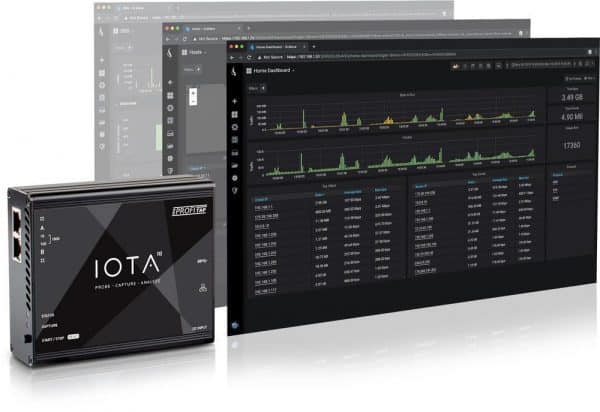 IOTA from ProfiTap
Call for price
IOTA – All In One Analysis Solution
IOTA has been developed to meet the needs of the industry's top network analysts and engineers. It is a versatile integrated solution, combining capture, storage, and analysis capabilities in a single device. It can be deployed easily anywhere in the field, both as a portable and as a rack-mounted data center solution.
Designed to be easy to use, IOTA can be set up and activated without extensive IT knowledge. Once in place, the analysis can be performed remotely by network experts. IOTA's in-line circuit is isolated from the other interfaces, internal storage, and analysis processing, ensuring the integrity of the network being monitored.
Request a Quote
For more information on the IOTA by ProfiTap, please visit the website HERE
Description
IOTA
Integrated solution, combining "Capture", "Storage" and "Analysis" in a single device. IOTA's combination of features in a single, compact device make it a complete network capture and analysis solution, and an essential addition to any network engineer's toolkit.
Features
10/100/1G line-rate traffic capture
Dedicated probe and analysis capabilities
Programmable autonomous capture functions
Remote access and management
Internal or USB 3.0 attached storage for traffic capturing
Non-intrusive monitoring
Fail-safe monitoring
SPAN and In-Line modes
8 ns hardware timestamp
Real-time statistics
Low level error and bandwidth monitoring
Invisible to the network
PoE powered through management port
PoE pass through
1 TB internal storage
For more information on any of our products, visit our website HERE
Additionally more information on the IOTA by ProfiTap, please visit the website HERE
You may also like…
ProfiShark from ProfiTap

The Best for Ethernet Field Troubleshooting

Part of Profitap's family of portable and compact troubleshooters, ProfiShark series are dedicated network TAPs for network monitoring, traffic capture and analysis. Based on FPGA and USB 3.0, they are a perfect blend of performance and flexibility.

A ProfiShark is equivalent to an aggregator TAP and two NICs, all-in-one in a pocket-sized box, the only additional hardware required being a laptop or desktop PC with a free USB 3.0 port.

This pocket-sized TAP (10M/100M/1G/10G) is the equivalent of an aggregator tap and two NICs, requiring only a laptop or a desktop PC with a free USB 3.0 port. ProfiShark is the ultimate solution for your field testing and monitoring performance.

2 years warranty on ProfiShark

Request a Quote

For more information visit our website HERE

Call for price