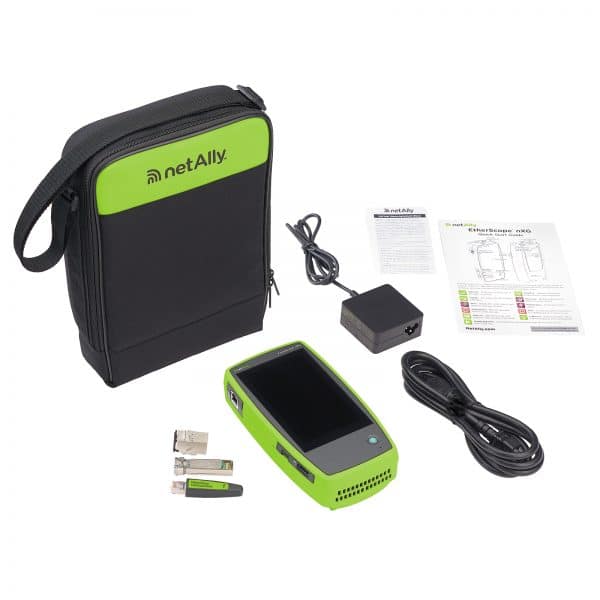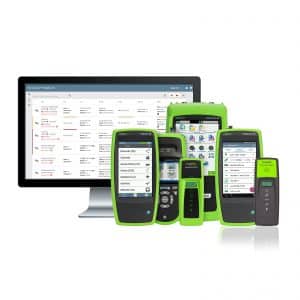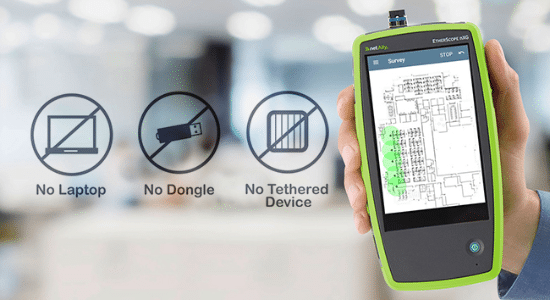 The EtherScope nXG Controlled Edition, From NetAlly
£7,399.00 exc. tax
Introducing the new Controlled Edition SKU for EtherScope™ nXG Portable Network Expert. With the Controlled Edition, administrators disable capabilities in the EtherScope allowing the nXG to be used in secure environments previously off-limits. Disablement is achieved using eFuses in silicon that once burned, cannot be reversed.
• Builds upon the enterprise hardened EtherScope to allow additional hardening by removing capability.
• Allows custom granular control of the exact features and capabilities to be permanently disabled.
• The camera is physically removed.
• User accessible deep erasure of all test data upon leaving secured environments.
Request a quote for multiple units and recieve further discount.
learn more on how Airmapper can help with quick site surveys and more HERE
To learn more about the EtherScope nXG or any of the NetAlly tools Visit us at www.irisnetworks.co.uk
Description
The EtherScope nXG Controlled Edition
Firstly this Portable Network Expert is a multi technology, all in one handheld network analyzer tool. The Controlled Edition is ideal for military and agency use, as well as highly secure enterprises.
The Controlled Edition SKU for the EtherScope nXG provides fine-grained control of capabilities to be disabled. Additionally, the unit can be easily and deeply erased to the administered default when testing is completed. At the extreme the tester can be reduced to a strict wired Ethernet tester supporting only handheld operation and test results display.
The following capabilities can be selectively removed:
Removable Storage: USB and microSD
Link-Live cloud services
Application download (sideloaded was already disallowed on theEtherScope)
Browser operation
Telnet/SSH client operation
Remote control from VNC
Selective wireless control: Bluetooth, Management Radio, Test Radio
Wired and Wi-Fi packet capture
Microphone
On-line training videos
The EtherScope nXG CE All-in-One Platform
The Etherscope nXG is also an Android-based handheld network tester that verifies, discovers and troubleshoots Wi-Fi and Ethernet network infrastructures.
Native 4×4 Wi-Fi that supports:
 802.11a/b/g/n/ac (wave 2) Wi-Fi network connectivity.
Wi-Fi 6 network visibility.
Analysis of SSIDs, BSSIDs, channel, client devices, and interference sources.
Ethernet port supports:
10/100/1000Mbps to 2.5/5/10G.
Verifies loaded power from 90W PoE switch.
Built-in Bluetooth v5/BLE and USB interfaces to discover and configure nearby device.
Auto-Discovery Tool:
When using the EtherScope nXG you can instantly discover network devices across multiple VLANs and Wi-Fi SSIDs through four Wi-Fi and Ethernet interfaces upon power up.
Above all the amazing tool also has a filter and sorting function with automatic problem detection that can easily identify issues such as.
Duplicate IP's.
Congested switch ports.
Oversubscribed Wi-Fi channels/SSID's.
Security issues, like, unknown switches, access points with open authentication and unencrypted APs.
Path Analysis shows the switch/router path to any connected device.
10G Line Rate Performance Test:
The EtherScope nXG can also generate and measure up to four streams of IP-based traffic through the Ethernet test port as a result you can.
Load the network with up to full 10G line-rate traffic.
Test for packet loss, delay, and jitter.
Also supports popular iPerf network throughout testing forWi-Fi and Wired networks.
likewise you can verify Complex Networks with its out-of-the-box Auto test profiles for Wi-Fi and wired networks that it can be customised for your network.
Why not execute multiple AutoTest profiles that shorten test time to verify multiple VLANs and Wi-Fi SSID's.
Additionally define and assign groups of targets to AutoTest profiles to verify performance using ping, TCP Connect, Web, or FTP.
Likewise you can packet capture from Wi-Fi and Ethernet to PCAP file.
The EtherScope nXG CE Centralised Management:
Further more a complimentary Link-Live Cloud Service stores test result and site data so upload for automated reporting and documentation.
Available API enables seamless data integration between Link-Live and Trouble-ticket or network management systems.
Finally for more information on any of the Netally or Iris Networks products please feel free to contact us directly.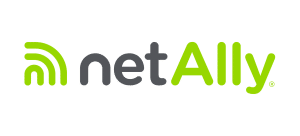 For even more information visit Netally at www.netally.com
Likewise you can learn more about the EtherScope nXG or any of the NetAlly tools by visiting us at www.irisnetworks.co.uk
You may also like…
AirCheck G2 from NetAlly

Aircheck – now with Airmapper 

AirCheck G2 users can now quickly and easily gather location-based Wi-Fi measurements and create visual heat maps of key performance metrics in the Link-Live Cloud Service or AirMagnet Survey PRO. AirMapper Site Survey, will now run on the AirCheck with various Wi-Fi heatmap visualizations in Link-Live, NetAlly's management, reporting and collaboration cloud service. With the AirMapper app, AirCheck G2 users can now quickly and easily gather location-based Wi-Fi measurements and create visual heat maps of key performance metrics in the Link-Live Cloud Service or AirMagnet Survey PRO. Simple to use, the AirMapper app is ideal for quick site surveys of new deployments, change validation, and performance.

Have an old Aircheck? talk to us on upgrading and the current promotions we have available The Aircheck G2 from NetAlly is a handheld tool built for front-line technicians that are the first responders when "Wi-Fi is down" or "The connection is bad".

Aircheck G2 Includes

AirCheck G2
Soft case
Main charger

Aircheck G2 Kit includes

AirCheck G2
External directional antenna
Holster
Soft case
In-car charger

Aircheck G2 TA Kit includes

AirCheck G2
Test Accessory
External directional antenna
Holster
Soft case
In-car charger

£

2,349.00 –

£

2,849.00 exc. tax

EtherScope nXG KIT From NetAlly

EtherScope nXG users can now quickly and easily gather location-based Wi-Fi measurements and create visual heat maps of key performance metrics in the Link-Live Cloud Service. Now includes Airmapper App.

For Multiple options and further discount, Request a quote

learn more on how Airmapper can help with quick site surveys and more HERE   The EtherScope nXG KIT Portable Network Expert is a multi-technology, all-in-one handheld network analyzer.  The EtherScope nXG enables engineers and technicians to get more done faster. From deployment to maintenance, troubleshooting, and documentation of their ever-changing Wi-Fi and Ethernet access networks.

EtherScope nXG Portable Network Expert Professional Kit Includes:

EXG-200 mainframe with Li-ION battery
G3-PWRADAPTER
G3-HOLSTER, SFP+MR- 10G850
SFP+MR-10G1310
RJ-45 inline coupler
TEST-ACC
WIREVIEW 1-6, IntelliToneTM 200 Probe
Quick Start Guide
Medium Softcase

To learn more about the EtherScope nXG or any of the NetAlly tools Visit us at www.irisnetworks.co.uk

£

7,450.00 exc. tax

LinkRunner AT 2000 Kit By NetAlly

LinkRunner AT 2000 Extended Test Kit

Includes:

LinkRunner AT 2000 tester, IntelliTone Pro 200 Probe, WireView Cable IDs #2-6, and a deluxe carrying case.

To learn more about the other NetAlly tools that help network teams read our Blog HERE on the right tool for you.

Full product details can be found HERE

£

2,162.00 exc. tax