AirMagnet Wi-Fi Analyzer PRO By NetAlly
£3,199.00 exc. tax
Airmagnet WiFi Analyzer Pro.
NEW – WiFi Analyzer PRO v11.3.2
Airmagnet Wi-Fi Analyzer Pro By NetAlly is the industry standard tool for mobile monitoring, auditing and troubleshooting enterprise WiFi networks. AirMagnet WiFi Analyzer helps IT staff quickly solve end-user issues while automatically detecting WiFi signal strength, security threats and wireless network vulnerabilities. The WiFi network analyzer enables wireless network managers to easily test and diagnose dozens of common wireless network performance issues including throughput issues, WiFi connectivity issues, device conflicts and signal multipath problems. AirMagnet WiFi Analyzer includes a full compliance reporting engine including wireless PCI compliance, SOX, and ISO, which automatically maps collected network information to requirements for wireless network compliance with policy and industry regulations. With the latest support for 802.11ac, AirMagnet WiFi Analyzer is the industry's most accurate 802.11ac WiFi troubleshooting and optimization tool that never misses any WiFi traffic and helps solve problems right the first time.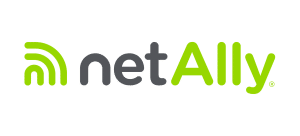 more information on Airmagnet WiFi Analyzer and other Airmagnet products can be found HERE
Description
Airmagnet Wi-Fi Analyzer Pro By NetAlly.
NEW – WiFi Analyzer PRO v11.3.2
With Airmagnet Wi-Fi Analyzer. Anytime, Anywhere, Wireless Network Monitoring and WiFi Troubleshooting.
Real-time accurate, independent and reliable analysis of 802.11a/b/g/n and ac wireless networks, including 3 X 3 802.11ac wireless network analysis without missing any traffic.
Highly portable wireless network analyzer that travels to the source of the wireless network troubleshooting problems. This enables faster and accurate fault-finding without any AP downtime.
Dedicated WiFi network monitoring and troubleshooting solution guaranteeing any wireless network fault detection as compared to "time-slicing monitoring functionality" built inside the wireless network infrastructure.
Reduce IT costs, simplify workload and minimize user complaints by obtaining instant answers to ANY wireless network connectivity, WiFi signal strength, wireless network performance, roaming, interference* and wireless network security issues using the AirWISE intelligence engine.
Unique active toolset to isolate and troubleshoot WiFi connectivity and monitor wireless network performance issues.
Strengthen your wireless network security by detecting and eliminating any wireless network threats and vulnerabilities.
Auditor-ready WiFi Security compliance reporting for multiple verticals including wireless PCI compliance, SOX, ISO and many more.
Troubleshoot BYOD induced performance and monitor wireless network security issues.
More information on NetAlly tools can be found Here
or visit NetAlly